News Room
Continuing Ed with McKenzie Improves Outcomes
Debbie Link could not have predicted just how effective her continuing education initiative could be when she decided to host a McKenzie Institute® course. The impact was no doubt significant and relatively immediate for her staff of 25 at the Knox Community Hospital Center for Rehabilitation and Wellness in Mt. Vernon, Ohio.

That decision was data-driven. A software program used to gauge patient progress and effectiveness told her the staff could use improvement in treating the low back pain so common to the practice. That same data showed some serious results within a year's time.
The software uses patient feedback to assess points of change and tallies the number of visits required for successful treatment. From that info, it assigns the practitioner a score in the form of percentiles between 1 and 100.
"It gives us the results of how our therapists are doing by body part and then as a department how we're doing overall," Link, the Center's Director, says. "So we look at that and look at areas where our scores may not be where we want them to be. And then from there we start talking about what kind of continuing education would best serve our needs.
"Out of all the courses we've done, McKenzie has made the most direct, obvious impact in improving our scores," she says.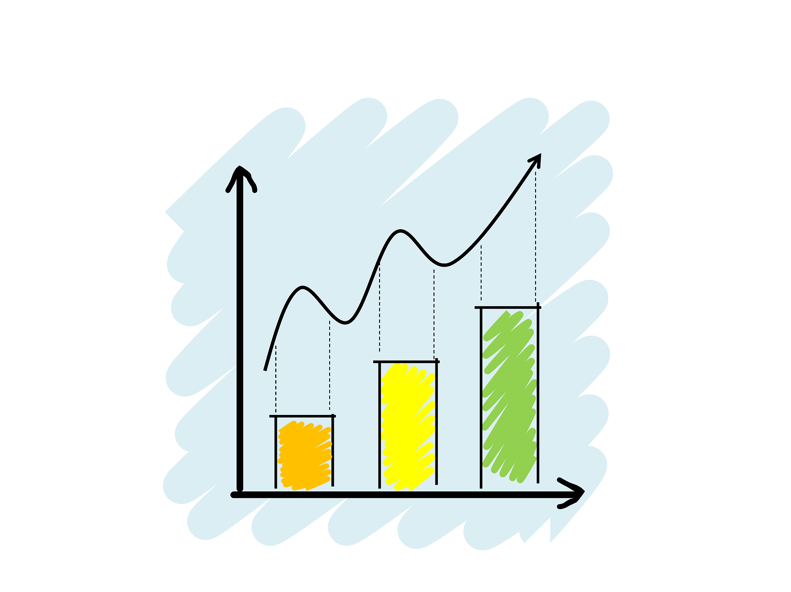 In December 2018, the percentile for effectiveness with lumbar spines was around 59 - not bad, but short of exemplary. Following a McKenzie Part A course in February of 2019, the number shot up to 73 percent effectiveness by the end of the year. At the same time, numbers showing less effective treatment dropped by more than 10 points. It happened again in 2020, as treatment of cervical and thoracic spines (Part B) improved by nearly 50 points.
"Really it gave them more of a systematic, critical-thinking methodology to follow," Link says. "If anything, I think it showed them where to be more patient and let the body respond to the treatments.
"Pre-McKenzie, it would be like 'oh, this didn't work, let's do this - oh, that didn't work, let's do this' versus 'OK, we didn't quite get what we wanted, but let's stay on the path because that's what the logic is telling us to do,'" she says. "Just giving the body time to respond to the process."
The MDT system begins with a thorough mechanical evaluation to establish a "cause-and-effect" relationship between historical pain behavior as well as the response to repeated test movements, positions and activities.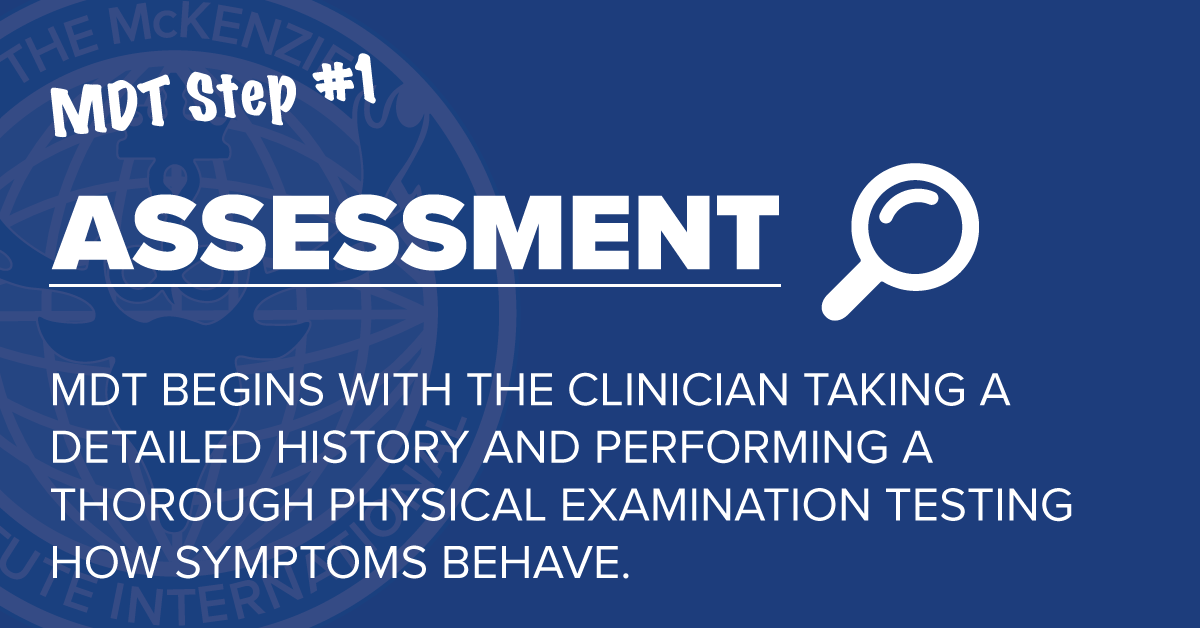 A systematic progression of applied mechanical forces utilizes pain responses and mechanical responses to classify the disorder. Clinicians then develop a specific plan of care based on those examination results that empowers patients to treat themselves when possible.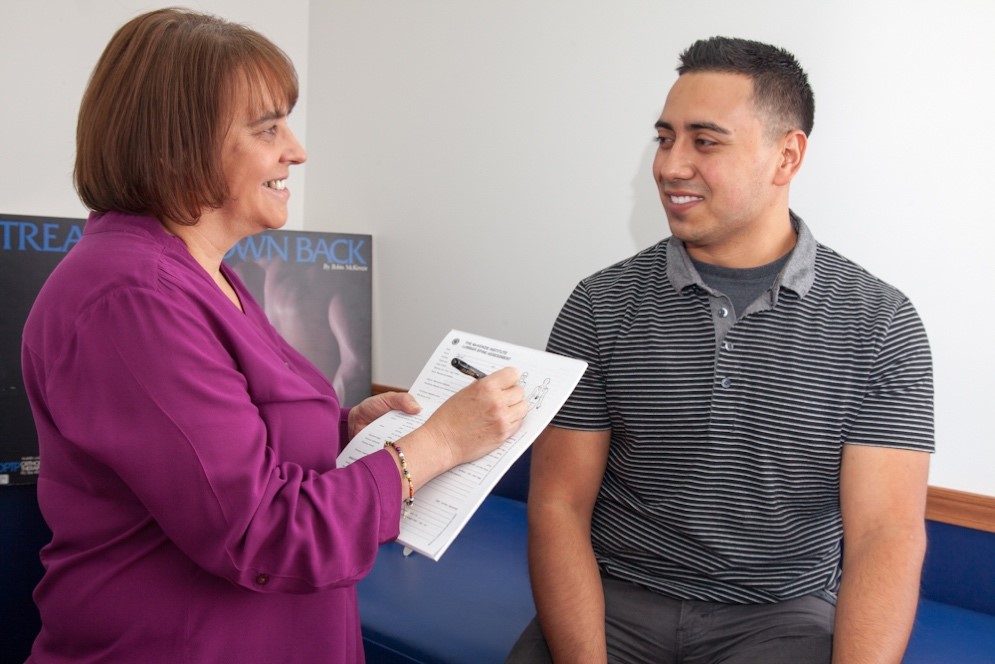 Hosting Part A and B on the premises, an option available to any practice for all McKenzie courses, came with its own advantages.
"It has made such a huge impact having the course here," Link says. "Everybody gets the training, so we have this collection of therapists who are retaining a lot more information collectively as a group.
"Because we're all speaking the same language and we all have the same training, it has really made a big difference in our ability to improve our performance," she says.
Another major advantage is having faculty available long after the course is over. In the Center's case, the instructor to this day remains available for clarification or advice.
Put all those factors together with the numbers, and adds up to the success that keeps the Center and its staff coming back for further McKenzie courses over the years.
---
Share your news! Send your story to us and we'll post it for everyone to read.