Are you ... Recruiting Staff or Looking for Work?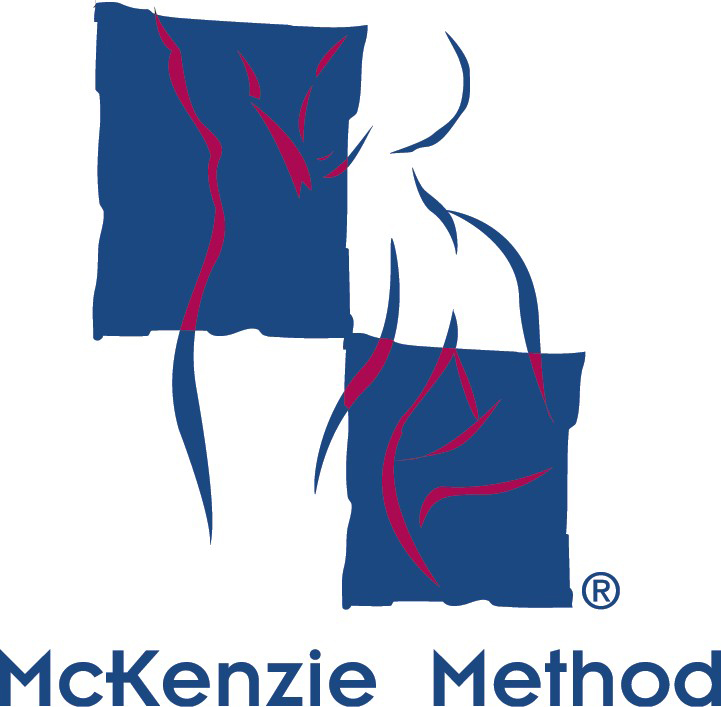 Postings are allowed for 90 days and up to 1000 characters max. In addition, we are now providing a monthly email blast to our entire active database for even more exposure! Members can directly post their job opportunities and update the listing on our site for FREE! The fee is $75.00 for non-members. If you have any questions, pleasecontact us at info@mckenzieinstituteusa.org.
Click here for more information on membership.
Click here to download the order form
Current Opportunities
Click on location below to see more details for the position listed.
Tallahassee, FL

Atlanta, GA

Coeur d'Alene, ID

Chicago, IL

New Bern, NC

Portsmouth, NH

Capital Region, NY

Eugene, OR

Herndon, VA

Seattle, WA

Tallahassee, FL
MDT Certified or Diploma Level Physical Therapist
Integrated Musculoskeletal Care (IMC) is looking for talented clinicians for our Tallahassee, Florida location. This position will offer MDT trained clinicians an opportunity to be rewarded for providing excellent clinical care.

IMC was founded by two MDT trained clinicians, Mark Miller (Faculty with the McKenzie Institutes U.S.A. and International) and Chad Gray (Cert. MDT) with the goal of creating a scalable model of healthcare delivery designed to produce quality musculoskeletal clinical outcomes for large self-insured employers and health plans. IMC uses the MDT approach as its foundational clinical assessment to achieve these outcomes and requires all clinicians to have completed Part C (minimal requirement) before taking a position with the organization. By combining the MDT assessment and treatment approach with IMC's unique standardization and quality assurance process, IMC has been able to consistently deliver improved clinical, economic, and humanistic outcomes to our corporate clients. These results have moved IMC to national recognition, winning Health Care Value Awards in 2018 and 2019.

IMC's Tallahassee location is our flagship office which also serves as the living laboratory for IMC's new products and services. This unique environment provides clinicians with a great opportunity to grow their clinical skills by interacting on a daily basis with 17 highly-trained MDT clinicians and participating in group educational sessions on a weekly basis. With this location serving as the testing ground for new IMC products and services it also provides clinicians with an avenue to participate in the development of IMC services that eventually are rolled out in our locations across the country.

If you aspire to improve your ability to manage musculoskeletal conditions and want to be part of IMC's unique and innovative program, then we are looking for you! Feel free to visit our website at imcpt.com for additional information.

Please direct all enquiries and CVs/Resumes to Nick Belles, VP of Operations. We look forward to hearing from you.

nick.belles@imcpt.com
Email: nick.belles@imcpt.com
Website: https://www.imcpt.com/
---
Atlanta, GA
Physical Therapist
Resurgens Orthopaedics is one of Atlanta, Georgia's largest orthopedic practices. Our staff proudly works as a team to ensure that each patient receives the highest level of personalized quality care and customer service.

Our employees are the foundation of Resurgens. Our employees contribute to the health system's success and growth by working side by side with exceptional surgeons and APP's, as well as other rehabilitation professionals. We are currently looking for a Physical Therapist to work at our St. Joseph's location as well as at some of our other 20 Metro Atlanta locations.

We are seeking a dedicated professional that utilizes the systematic approach and skill set of Mechanical Diagnosis and Therapy (MDT), has exceptional customer service skills, and a candidate seeking a rewarding career path. We are willing to continue the MDT training program and assist in certification for the right candidate.

Resurgens provides an energetic team environment with opportunities for career development, highly competitive compensation and an outstanding benefits package, including paid CEU allowance, a 401(k) with a company match, a profit share retirement plan, and a generous annual paid time off package.

Resurgens is an equal opportunity employer. See our webpage for additional employment information.

Interested applicants are requested to contact Robert Medcalf at (404) 531-8590, or via email at medcalfrl@resurgens.com
Email: medcalfrl@resurgens.com
Website: https://www.resurgens.com
---
Coeur d'Alene, ID
Physical Therapist
MAC Physical Therapy is looking for an expert clinician to join our team.
We set ourselves apart by providing patients with expert one-on-one care, rapid recovery, and lasting results. As Idaho's only McKenzie Certified Clinic, every patient can expect the highest level of attention and care. Our therapist-owned clinics are uniquely located as pocket clinics inside of two local fitness centers as well as a freestanding facility. We provide care across a wide spectrum of diagnoses and across all ages. Check us out at www.macptclinic.com or www.facebook.com/macptclinic
We are located in beautiful North Idaho where outdoor adventures abound. North Idaho is known for its beautiful lakes, fly fishing opportunities, ski resorts, golf courses, and so much more! If you love to stay active during all seasons, this is the place for you!
More importantly, if you are passionate about giving patients your very best and enjoy using the McKenzie method to achieve superior results, we want you to be a part of our team.
We offer:
• Hour appointment slots for our patients
• Medical Benefits
• Continuing Education
• Matching IRA (Retirement Savings)
• A free gym membership
• A fun and cheerful staff
The ideal candidate will have 2 years of experience, be McKenzie Certified (or excited to become certified), and treat every patient like family. If you are looking for a full time position, and interested in growing your career as a part of our team, please contact Shawn at shawn@macptclinic.com.
Email: shawn@macptclinic.com
Website: www.macptclinic.com
---
Chicago, IL
Chiropractic Physician
Aligned Modern Health is changing the face of healthcare and building the leading national brand in drug-free, surgery-free treatment. We are the largest and highest rated integrative medicine group in the Midwest and are driving positive change in healthcare by introducing our services to new patients every day. Our unique, multi-disciplinary model offers patients evidence-based solutions to a host of health challenges including musculoskeletal pain, stress and anxiety, GI distress, metabolic disorders, infertility and more. We pride ourselves on outstanding clinical outcomes and a five-star patient experience. We have 16 clinics across the city of Chicago and surrounding suburbs, and we are growing quickly in Illinois and beyond! To learn more about us, please visit our website at www.alignedmodernhealth.com.

Aligned Modern Health ("AMH") is seeking new graduates and experienced Chiropractic Physicians to join our team in the city and northern suburbs. The successful doctors at AMH have 1-5 years of experience and are outgoing, engaging, caring, and patient-first oriented. Our Physical Medicine care model is heavily rooted in the McKenzie (MDT) method and functional rehab. We prefer candidates who are McKenzie-focused and have Part A or higher completed (though not required). As an integral part of our model, we will train you to get certified in MDT Parts A and B in your first six months of employment. We are also looking for candidates with strong functional rehabilitation and adjusting skills, an evidence-based approach to care, and entrepreneurial drive to work with our team to grow and manage a clinic. We manage marketing, staffing, practice management, billing and reimbursement and provide onsite digital X-ray and all equipment.

We offer competitive compensation, benefits and unlimited opportunity. Come be part of one of Chicago's most exciting and fastest growing health and wellness companies.

Licensing Requirements: Active Illinois Chiropractic license or one that can be activated within 14 days of hire date.

Aligned Modern Health is an equal opportunity employer.
Email: joy.freedman@alignedmodernhealth.com
Website: https://aligned-modern-health.breezy.hr/p/5197a78c83e4-chiropractic-physician
---
New Bern, NC
Physical Therapist
Craven Physical Therapy and Spine is searching for an energetic and motivated physical therapist to join our team. We are a physical-therapist owned 8200 square foot outpatient clinic with strong ties to the New Bern community since 2008. Our base assessment remains Mechanical Diagnosis and Therapy and candidates need to either possess McKenzie Certification or be willing to undergo the credential training which will be provided through the company to include courses A through D tuition and expenses, examination, and weekly hands-on mentorship with a McKenzie Diplomat. Our client caseload involves a variety of pre and post operative orthopaedic diagnoses, vestibular, balance and gait disorders, and sports medicine. Our facility is state of the art equipped with 3 repex tables, 14 rath tables, spinal decompression , as well as a full collection of strengthening and cardiovascular equipment. Benefits include a competitive salary, full medical/dental insurance, continuing education, 401K, and a generous holiday/vacation package. In addition , we encourage professional growth so bring your goals and we can help you achieve them. If you would like to explore this opportunity in beautiful Eastern North Carolina, we encourage you to reach out to our team. For more information, visit our website.
Email: bobnchris99@gmail.com
Website: www.cravenpt.com
---
Portsmouth, NH
Outpatient Physical Therapist
Seeking a dynamic, growth-oriented physical therapist with prior outpatient experience to work for our growing cash-pay clinic in Portsmouth, NH

About the Company:

CJ Physical Therapy & Pilates is not your typical physical therapy or health care office. We specialize in helping people stay active, healthy and mobile - without pain pills or procedures - so they can do the activities they love instead of sitting in the doctor's office. We use physical therapy and Pilates to empower people through movement, so they feel more confident in their bodies and with trying new things!

We are also completely cash-based and do not contract with any insurance companies. This means a lot of things for you when it comes to how you get to work with your patients. In addition to that - we just opened a brand new state of the art prime location right in downtown Portsmouth. You get to work in a beautiful, open, and collaborative work space of floor to ceiling windows, plentiful coffee and lunch spots within a minute walk, and paid for employee parking.

Other benefits include:

- Focus on your patients instead of paperwork - every patient is blocked for a full 60 min - giving you plenty of time to give them quality treatment plus even write your treatment note.
- Spend your down time researching a case when you need to, or communicating directly with your clients when they have questions - instead of filling out insurance authorizations or paperwork
- See a reasonable caseload of 6-8 patients per day, so that you go home feeling energized and happy about the work you did, instead of mentally or physically drained
- Look forward to coming to work every day - because you actually get to practice what you went to school for... physical therapy!!
- One-on-one mentorship and training every week - no matter your experience or skill level - to practice skills, go over cases, and make sure that your professional career development is on track.
- Most importantly... you're allotted the time and space to use your talents and passion (you know, the thing that made you want to become a PT to begin with) to make a REAL difference in people's lives.

What you can expect from working here (the benefits):

- Outstanding work culture - we are team of high-performing individuals who value team work above ego's
- Full benefits and paid-time off
- Excellent growth and advancement opportunities
- The opportunity to work in a truly unique, growing and innovative practice-model
- No insurance companies to deal with!!
- Reasonable and realistic productivity standards that allow you to enjoy a work-life balance
- Opportunities to practice skills, be mentored, and discuss tough cases - on company time!
- Dogs - we have an office dog!
- Fun - we work hard but play hard too!

Salary Range: $65,000 to $95,000

Learn more and apply online.
Email: carrie@cjphysicaltherapy.com
Website: https://cjphysicaltherapy.applytojob.com/apply/wDINdrBZcH/Physical-Therapist-Focus-On-Patients-Instead-Of-Paperwork
---
Capital Region, NY
Physical Therapist
McLaughlin Judd Physical Therapy is a busy, small outpatient clinic with a primarily orthopedic patient population. Our clients are all ages and all levels of performance and function. We emphasize one on one treatment and excellence in providing patient centered care. The owners are MDT certified and we are looking for a therapist who is MDT trained or interested in pursuing certification. We are looking for a motivated Therapist who is interested in life long clinical skill development and enjoys the challenge of individualized care.
Benefits includes competitive salary, paid time off and paid holidays, continuing education reimbursement and assistance with medical insurance. Please send a cover letter and resume
Email: djuddpt2@gmail.com
Website: www.mjphysicaltherapyny.com
---
Eugene, OR
Owner, Physical Therapist
Essential Physical Therapy is an independently owned physical therapy practice in beautiful Eugene, Oregon. We are currently looking for a talented physical therapist to work in our Primary Care physical therapy program. This opportunity is unique in the region, and one of just a handful in the country.

By bringing our expertise in orthopedic injury evaluation, and vestibular and balance assessment to the physician's office, our services provide an opportunity for patients to have early access to the most appropriately trained professional at an early stage in their care-pathway. The primary care providers we work with have come to rely on our recommendations whether it's regarding the necessity for follow-up PT intervention, or referral to imaging or a specialist. The program has been highly successful, and is very well liked by both patients and primary care providers alike.
As for our PT's that practice in this model, we have found it very stimulating and rewarding to be practicing at the full extent of our license.

As a McKenzie Diplomat, I am convinced that MDT-trained therapists have the skill-set to be able to excel in the primary care environment.

The current opening is part-time, but has the potential to turn into full time.

Interested applicants should send their resume to keithblackwellpt@gmail.com
For more information, please call Keith Blackwell, MHS, PT, Dip. MDT at 541-870-9063
Email: keithblackwellpt@gmail.com
Website: PhysicalTherapyEugene.com
---
Herndon, VA
Physical Therapist
Spine and Orthopedic Solutions has two certified MDT clinics. One is located in Ashburn, Virginia and one in Herndon, Virginia. We have a growing team that currently has one MDT diplomat / AAOMPT fellow, two certified MDT therapists, and two in the process of MDT coursework toward certification. We are looking for an enthusiastic Physical Therapist to be an addition to our team!

Email with interest to be a part of our professional, compassionate team that treats you like family and emphasizes career growth!

- Competitive Salary!
- Retirement savings plan included with employer contributions
- Medical, Dental, and vision available
- Continuing education funds
- 7 paid holidays and paid time off (based on experience)
- Mentorship in Mechanical Diagnosis and Therapy from a MDT diplomat
- Mentorship in Manual Therapy from an AAOMPT fellow
- Mentorship in various philosophies and treatment approaches to address the "other" classification

Please email resume to info@spineandorthosolutions.com
Email: info@spineandorthosolutions.com
Website: www.spineandorthosolutions.com
---
Seattle, WA
Physical Therapist
Are you tired of working in a clinic where your are the only PT who uses MDT? Have you recently started learning and using MDT in your practice, and would like to work alongside credentialed McKenzie practitioners? The Polyclinic has a dynamic physical therapy practice, and is the only certified McKenzie clinic in Washington state. We are looking for PTs in our Ballard and Northgate locations. We offer a competitive salary and benefit package. At The Polyclinic, you can provide the best kind of physical therapy!
Email: dechie.rapoport@polyclinic.com
Website: www.polyclinic.com