Are you ... Recruiting Staff or Looking for Work?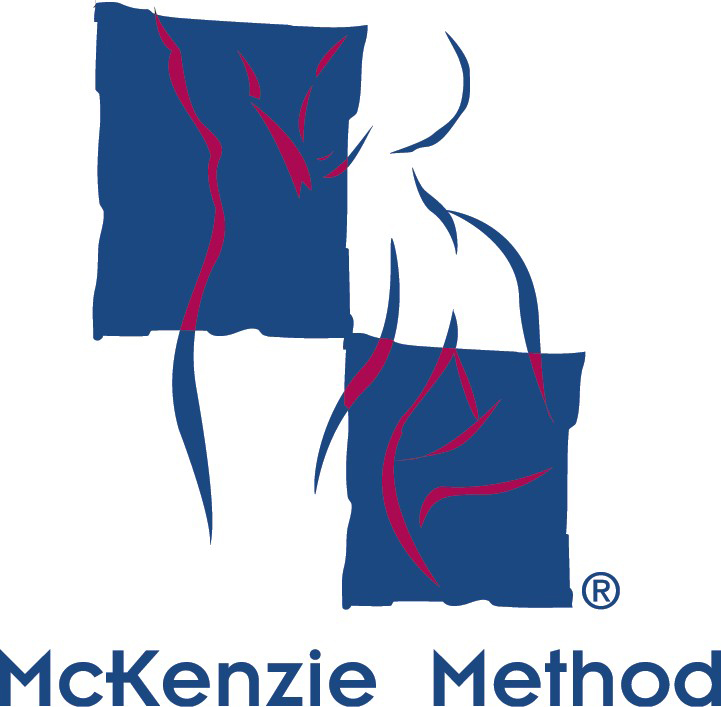 Postings are allowed for 90 days and up to 1000 characters max. In addition, we are now providing a monthly email blast to our entire active database for even more exposure! Members can directly post their job opportunities and update the listing on our site for FREE! The fee is $75.00 for non-members. If you have any questions, pleasecontact us at info@mckenzieinstituteusa.org.
Click here for more information on membership.
Click here to download the order form
Current Opportunities
Click on location below to see more details for the position listed.
Santa Rosa, CA
Physical Therapist
We are a therapist-owned private practice in northern California with a varied orthopedic patient population and an emphasis on spine care. Our clinic has also developed programs for vestibular therapy, TMD, and chronic pain including an association with an off-site multidisciplinary pain management program. We have experienced recent growth in the practice and are ready to expand our staff. We are looking for an energetic physical therapist who will share our interest in treating spinal and peripheral joint problems using the MDT approach. Certification in MDT or the intention to become so is a prerequisite. Candidates for this position would be joining a staff that includes 3 certified MDT therapists.

Spine care is both challenging and rewarding work; this is not protocol-driven therapy. We view MDT as a valued skill in which we become more proficient when we engage with ongoing and deliberate practice. In recognition of this, we offer a generous con-ed benefit, mentoring opportunities, and peer interaction via regular staff meetings that feature case reviews, discussion, and practice with manual techniques. We want to help you to stay sharp and succeed with your patients.

Our location in Sonoma County is a beautiful environment that mixes the diversity of beaches, redwoods, and world-class wineries. Outdoor activities are abundant with multiple state and regional parks. If you enjoy hiking, cycling, climbing, or diving; you'll find those outlets and more. This, plus a supportive work atmosphere and a competitive compensation and benefits package.

Interested candidates are invited to submit their resume and cover letter to our e-mail address. We look forward to speaking with you and learning about your professional goals.
Email: nsrpt1@sonic.net
Website: nsrpt.com
---
Statewide, CA
MDT Certified Clinicians Licensed in CA
We are seeking part-time, full time and PRN McKenzie Certified clinicians licensed in CA. Inquire for more details.
Email: admin@vptsapp.com
Website: https://www.virtualphysicaltherapists.com
---
Grand Junction, CO
Physical Therapist
FYZICAL, the fastest growing physical therapy company in America and is setting a new benchmark for the highest level of care. From cutting edge sports medicine and orthopedics, to vestibular and balance retraining, we are the company to accelerate your professional growth.

We have state of the art equipment that includes world class ceiling mounted railing system, infrared video goggles, and proprietary wellness exam technology.

Each FYZICAL is individually owned and operated and offer competitive salary, lucrative performance based bonus plans and extensive mentorship. Specialized training and continuing education are provided throughout your employment with FYZICAL.
We also have one Certified McKenzie therapist on staff to help support any newly certified therapist or for collaboration with experienced clinicians.

If interested please send your resume to: grandjunction@fyzical.com or contact us at 970-245-0511

It's time to be excited about your future.
Email: grandjunction@fyzical.com
Website: fyzical.com/grand-junction
---
Chicago, IL
Chiropractic Physician
Aligned Modern Health is changing the face of healthcare and building the leading national brand in drug-free, surgery-free treatment. We are the largest and highest rated integrative medicine group in the Midwest and are driving positive change in healthcare by introducing our services to new patients every day. Our unique, multi-disciplinary model offers patients evidence-based solutions to a host of health challenges including musculoskeletal pain, stress and anxiety, GI distress, metabolic disorders, infertility and more. We pride ourselves on outstanding clinical outcomes and a five-star patient experience. We have 16 clinics across the city of Chicago and surrounding suburbs, and we are growing quickly in Illinois and beyond! To learn more about us, please visit our website at www.alignedmodernhealth.com.

Aligned Modern Health ("AMH") is seeking new graduates and experienced Chiropractic Physicians to join our team in the city and northern suburbs. The successful doctors at AMH have 1-5 years of experience and are outgoing, engaging, caring, and patient-first oriented. Our Physical Medicine care model is heavily rooted in the McKenzie (MDT) method and functional rehab. We prefer candidates who are McKenzie-focused and have Part A or higher completed (though not required). As an integral part of our model, we will train you to get certified in MDT Parts A and B in your first six months of employment. We are also looking for candidates with strong functional rehabilitation and adjusting skills, an evidence-based approach to care, and entrepreneurial drive to work with our team to grow and manage a clinic. We manage marketing, staffing, practice management, billing and reimbursement and provide onsite digital X-ray and all equipment.

We offer competitive compensation, benefits and unlimited opportunity. Come be part of one of Chicago's most exciting and fastest growing health and wellness companies.

Licensing Requirements: Active Illinois Chiropractic license or one that can be activated within 14 days of hire date.

Aligned Modern Health is an equal opportunity employer.
Email: joy.freedman@alignedmodernhealth.com
Website: https://aligned-modern-health.breezy.hr/p/5197a78c83e4-chiropractic-physician
---
Job Description

We are looking for Physical Therapists that have a verifiable history of getting things done and who have a strong purpose to help people. This person must be a team oriented person who can multi-task and communicate effectively with staff, patients and referral sources. We are a Certified McKenzie Spine and Extremity Clinic and will require past or future training in Mechanical Diagnosis and Therapy. We offer an excellent mentorship program. New grads welcome.
Enjoyable work conditions with friendly dedicated staff. Maccio Physical Therapy, PLLC started in 1986 and is recognized as a leader in its field. We have a very loyal and dedicated patient and referral base. We are located 1/2 mile off of Route 787.We offer competitive salary with bonus program and benefits including profit sharing/401K plan. Please forward resume and cover letter with confirmation of skills required.
Job Type: Full-time
Email: jmaccio32@gmail.com
Website: macciophysicaltherapy.com
---
SIlverdale, WA
The perfect Physical Therapist work+life balance with The Doctors Clinic
The Doctors Clinic, a part of the Franciscan Medical Group, is seeking a full-time outpatient Physical Therapist to join our multidisciplinary team of healthcare professionals located at the Salmon Medical Center in Silverdale, Washington.

Enjoy a flexible Monday through Friday schedule, rewarding work in a great team environment, competitive wages, excellent benefits including a generous retirement plan, and an opportunity to work in beautiful Silverdale, Washington.

Someone who is MDT trained/certified is preferred. Recent/near graduates are welcome to apply!

Our positive, collegial environment embraces respect, communication and diversity. As a leader in quality health care and a major employer, The Doctors Clinic seeks individuals who share in our mission of Excellence in Patient Care.

The hourly salary range for this position is $36.05 to $51.44. Please visit www.TheDoctorsClinic.com for more information about this opportunity or email JWoydziak@TheDoctorsClinic.com.
Email: JWoydziak@TheDoctorsClinic.com
Website: www.TheDoctorsClinic.com