Are you ... Recruiting Staff or Looking for Work?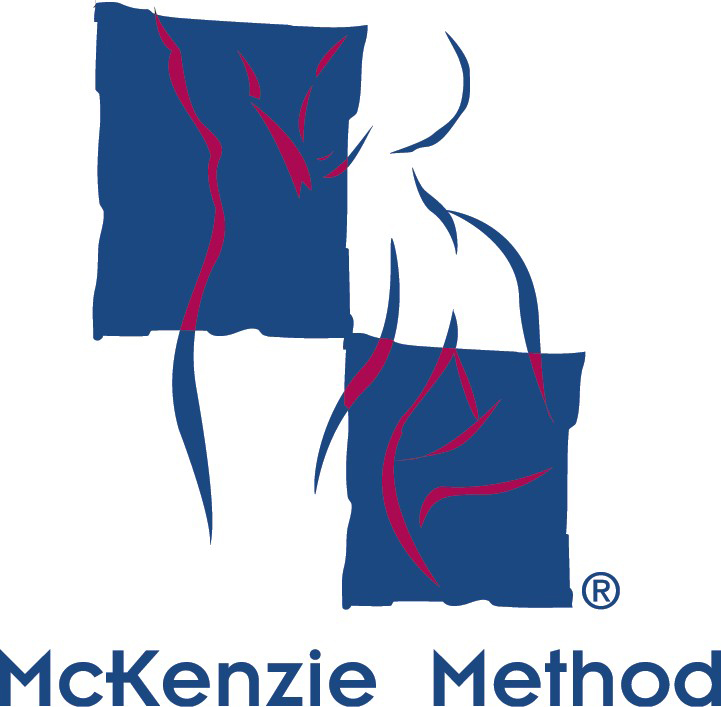 Postings are allowed for 90 days and up to 1000 characters max. In addition, we are now providing a monthly email blast to our entire active database for even more exposure! Members can directly post their job opportunities and update the listing on our site for FREE! The fee is $75.00 for non-members. If you have any questions, pleasecontact us at info@mckenzieinstituteusa.org.
Click here for more information on membership.
Click here to download the order form
Current Opportunities
Click on location below to see more details for the position listed.
Chicago, IL
Chiropractic Physician
Aligned Modern Health is changing the face of healthcare and building the leading national brand in drug-free, surgery-free treatment. We are the largest and highest rated integrative medicine group in the Midwest and are driving positive change in healthcare by introducing our services to new patients every day. Our unique, multi-disciplinary model offers patients evidence-based solutions to a host of health challenges including musculoskeletal pain, stress and anxiety, GI distress, metabolic disorders, infertility and more. We pride ourselves on outstanding clinical outcomes and a five-star patient experience. We have 16 clinics across the city of Chicago and surrounding suburbs, and we are growing quickly in Illinois and beyond! To learn more about us, please visit our website at www.alignedmodernhealth.com.

Aligned Modern Health ("AMH") is seeking new graduates and experienced Chiropractic Physicians to join our team in the city and northern suburbs. The successful doctors at AMH have 1-5 years of experience and are outgoing, engaging, caring, and patient-first oriented. Our Physical Medicine care model is heavily rooted in the McKenzie (MDT) method and functional rehab. We prefer candidates who are McKenzie-focused and have Part A or higher completed (though not required). As an integral part of our model, we will train you to get certified in MDT Parts A and B in your first six months of employment. We are also looking for candidates with strong functional rehabilitation and adjusting skills, an evidence-based approach to care, and entrepreneurial drive to work with our team to grow and manage a clinic. We manage marketing, staffing, practice management, billing and reimbursement and provide onsite digital X-ray and all equipment.

We offer competitive compensation, benefits and unlimited opportunity. Come be part of one of Chicago's most exciting and fastest growing health and wellness companies.

Licensing Requirements: Active Illinois Chiropractic license or one that can be activated within 14 days of hire date.

Aligned Modern Health is an equal opportunity employer.
Email: joy.freedman@alignedmodernhealth.com
Website: https://aligned-modern-health.breezy.hr/p/5197a78c83e4-chiropractic-physician
---
Fort Wayne, IN
Staff PT with growth-potential
Summit Physical Therapy is a privately-owned orthopedic outpatient clinic with two locations in Fort Wayne, Indiana. We are looking for a therapist with McKenzie experience and a strong manual background. McKenzie certification is a plus but not a must. We are also providing aquatic therapy at one of our locations. Therapists enjoy one-on-one time with their patients and never being double booked. SPT has established an excellent reputation within the community and has challenged the local medical community to allow us to assist them with their most difficult and puzzling cases.

If this is the environment you accelerate in, we would love to talk to you!
Email: andreas@summitptfw.com
Website: summitptfw.com
---
New Orleans, LA
Physical Therapist - Full-Time - Outpatient
This job plans, organizes and conducts physical therapy treatment programs based upon evaluation, assessment and medical referral; maintains patient care records,evaluates the patient's response to treatment and recommends treatment plan changes; participates in in-service and continuing education programs; participates inspecial departmental programs, clinical education, research, and writing of professional papers; and assists with program development/enhancement.To perform this job successfully, an individual must be able to perform each essential duty satisfactorily. The requirements listed below are representative of theknowledge, skill, and/or ability required. Reasonable accommodations may be made to enable qualified individuals with disabilities to perform the essential duties.

This job description is a summary of the primary duties and responsibilities of the job and position. It is not intended to be a comprehensive or all-inclusive listing of duties and responsibilities. Contents are subject to change at the company's discretion.

Job Duties:
• Performs age and diagnosis appropriate evaluations and treatment
• Maintains patient records according to documentation standards, policies and procedures
• Exhibits flexibility in overall department needs and actively participates in staff and committee projects
• Attains established productivity levels set forth by administration and conducts professional development, required training, andcredentialing
• Participates in the education and training of physical therapy students
• Adapts behavior to the specific patient population, including but not limited to: respect for privacy, method of introduction to the patient,adapting explanation of services or procedures to be performed, requesting permissions and communication style
• Other related duties as required

Education
• Required - Bachelor's degree in Physical Therapy

Work Experience
• Required - none

Certifications
• Required - Current physical therapy license in the state of practice or eligibility for licensure by examination or reciprocity fromanother state
• Basic Life Support (BLS) from the American Heart Association
Email: paul.daniel@ochsner.org
Website: https://ochsner.wd1.myworkdayjobs.com/Ochsner/job/Harahan---New-Orleans-Region---Louisiana/Physical-Therapist---Outpatient---All-Regions_REQ_00148773
---
Howell, NJ
Staff Physical Therapist
At ProCare Rehabilitation, our combination of clinical expertise, genuine caring and a strong community reputation sets us apart and makes us the rehabilitation choice for doctors and patients alike. And we achieve all of this in a fun, relaxed environment. The physical therapists at ProCare have received extensive training in the evaluation and treatment methods of the spine and muscular skeletal system. These world-renowned methods include the McKenzie spine method and the Mulligan and McConnell joint care methods, as well as others

Our local offices have received prestigious honors from the communities which we serve, including our Howell location that was recognized by The Howell Chamber of Commerce as The Business of the Year. Come on in and see why our communities love what we do.

At this time, we are seeking a full time physical therapist to join our energetic, award winning Monmouth County team. The position includes excellent opportunities for future advancements. New grads are encouraged to apply.

We offer a competitive benefit package as well as a mentor program, continuing education with excellent opportunities for advancement.

NEW JERSEY PHYSICAL THERAPIST LICENSE (Required)
Email: howell@procarerehab.com
Website: https://www.procarerehabilitation.com/locations/howell/
---
Las Cruces, NM
Physical Therapist
We are a private practice offering a full-time outpatient orthopedic position in a certified MDT clinic. We are searching for an therapist with an interest in working with an interdisciplinary team with specialties in MDT, Aquatics, Sports Medicine, Worker's Comp and Vestibular. The ideal candidate is looking for mentoring and educational growth. Contact David Gallegos at David@swsportandspine.com / 575-405-7198 for more information.
Email: david@swsportandspine.com

---
Lake Success, NY
Physical Therapist
Rusk Rehab NYU Langone is looking for energetic and motivated physical therapist to join our high-level Rusk Rehab team. We are a hospital-based outpatient orthopedic physical therapy clinic. Philosophically, Rusk Rehab places great emphasis on evidence based individualized care. We do not utilize PT assistants and our PT's work one on one with their patients for 30-minute sessions. A typical case load for this position is 12 patients per day. We work with a plethora of different specialists as well as internal medicine which means we see a large variety of orthopedic, rheumatologic, and neurologic cases. All candidates should be credentialed or a diplomate in MDT or willing to go through MDT credentialing process. Mentorship and training will be provided by a probationary faculty member for MIUSA as well as another diplomate in MDT. We offer a generous salary and benefits package and there would be ample opportunities for continued education and career advancement.

The ideal candidate will have:
-One plus years clinical experience in an orthopedic physical therapy setting
-Be eager to participate in mentorship and ongoing professional development
-Have obtained or are working towards obtaining one of the following specialties/certifications
-Mechanical Diagnosis and Therapy (MDT)
-Fellowship in AAOMPT
-Orthopedic and/or Sports Specialist (OCS/SCS)
-Schroth Method

Please email me at gerard.gordon@nyulangone.org if you have questions or would like to submit your resume. Thank you!
Email: gerard.gordon@nyulangone.org

---
College Station, TX
Physical Therapist
Axis Therapy Services, College Station, Texas

Our mission is to provide comprehensive, quality physical therapy treatment to patients in the Brazos Valley. Our area of specialty is primarily spine related pain but also includes chronic pain from a variety of diagnoses. We are a small, very closely knit group of professionals who value having a positive work environment and good communication among our staff members. We are looking for a team player who will share our enthusiasm for what we do!

This job opening is for 30-40 hours/week.

Our practice is McKenzie based but we also incorporate many treatment techniques such as myofascial work, scar mobilization, craniosacral therapy, counterstrain, and visceral manipulation. Our patient load is heavily spine, TMJ, and HAs but we also see a variety of general orthopedic patients.

Preferred skills:
? General working knowledge of MDT
? Strong manual skills
? Work experience 2+ years

Contact us:
Axis2pt@gmail.com
979-704-6482
Email: axis2pt@gmail.com
Website: axistherapyservices.com