News Room
Marketing to Patients for Clinic Growth
It's a given: For your clinic to be successful, there must be a steady stream of new patients. "We often consider external marketing as the most important way to build a practice and forget we need to continue to market to our new patients once they walk through our doors!" says Jenilee Jaber, BA in the March 2019 issue of IMPACT.
Enter the importance of internal marketing.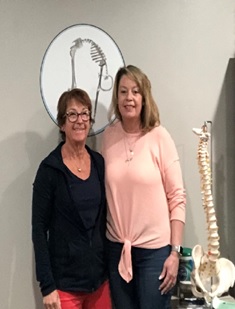 Lynn Grimm, PT, Dip. MDT of Grimm Physical Therapy in Belle Chasse, LA is no stranger to the necessity foreffective internal marketing. "I am a solo practitioner, so it's important for me to make sure that my patients become my ambasssadors," says Lynn. "Who better to market the Method than a happy patient?
"Support your practice through behavioral activities from within your office. From something as simple as providing excellence in customer service, to utilizing your current patients by asking them to refer others, to gathering content for testimonials or even maintaining a database of past patients for follow-up emails with occasional tips, holiday wishes, or updates on the practice. Enlist every possible strategy that supports your continued growth. For internal marketing efforts to produce results, it takes a systematic approach.
What internal marketing strategies do you employ? Continue the conversation on the McKenzie MDT Forum on LinkedIn.
---
Share your news! Send your story to us and we'll post it for everyone to read.